Artificial intelligence tools and online services have significantly impacted students' successful essay-writing skills. These effects are mostly positive as they provide valuable support and resources that improve the writing process. Today, a considerable number of students are unable to cope with a written task on their own, and for this reason, they seek help. In this article, we will talk about the positive effects of these technologies on the overall college students' overall performance.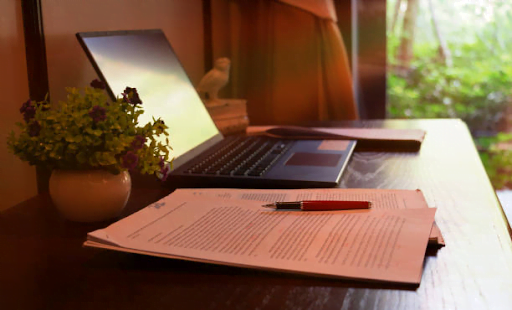 The Impact of Artificial Intelligence on Student Learning
At the moment, we live in a world of digital technologies, which are becoming more popular every year. A considerable number of users have long been using artificial intelligence in their work or studies and achieving great heights; some students also turn to online services for help and significantly improve their grades in college. However, when using AI while doing homework, you must ensure that the text is not copied and that you have made adjustments. 
If you need to check the article and ensure which parts need to be improved, you can use an AI detector, which will process your essay in a matter of seconds. When using the latest technologies to assist in learning, try not to abuse them and try to complete the task yourself before turning to the online service. Below, you can see how online services and AI can positively impact student skills.
Improved writing quality
AI-powered writing tools such as grammar checkers, spelling corrections, and style recommendations provide instant feedback to students. This helps students identify and correct errors in their essays, improving the overall quality of their writing.
Advanced research capabilities
Online services and search engines make it easier for students to access various academic sources and research materials. With the help of this, students can conduct thorough research and achieve better results.
Plagiarism detection
Plagiarism-checking tools can identify unintentional plagiarism, helping students learn about proper citations and avoid academic misconduct. Using these technologies, students can create unique and original documents that will not contain plagiarism or copying of information.
Save time
AI and online services help students save time and find the necessary materials in minutes. Most writing services work with professional writers who can complete the task quickly and efficiently. At the same time, artificial intelligence can instantly generate information and find the best sources.
Improving language skills
AI language models can help students develop more complex and coherent writing. In addition, using AI, you can significantly improve your vocabulary, which will help you write high-quality and successful essays in the future.
Connect with technology
In the modern world, knowledge of technology is an essential skill that almost every student possesses. Students often turn to online services or AI to simplify the learning process and improve academic performance during college. However, to take advantage of the help of artificial intelligence, you also need to have some skills that affect the overall result.
Personalized Training Options
Most online platforms often offer a personalized learning experience, tailoring essay writing guidelines to students' individual needs. This way, students are assured that they will be helped to learn precisely the skills they need and will significantly improve the quality of their essay writing.
Easy Access
At the moment, there are a considerable number of online services on the Internet that, in one way or another, help you get high scores in college. Most platforms are open access, and students can take advantage of text-to-speech features, screen readers, and many other options that greatly facilitate the learning process.
Collaboration
Online platforms allow students to collaborate on essays and receive peer feedback, fostering a sense of community and improving their ability to revise and improve their work. It's no secret that a fresh look from the outside can notice mistakes in a letter that were impossible to see on your own. In this way, students improve their communication skills and writing quality.
Broad prospects
Online research and access to international perspectives allow students to broaden their horizons and incorporate a global perspective into their essays, enriching their argument and analysis. With the help of AI, you can find facts that would otherwise require you to spend a considerable amount of time scouring the Internet to find them.
Getting feedback
AI-powered tools provide continuous feedback, allowing students to learn from their mistakes over time. This iterative process promotes constant improvement of writing skills and helps students identify errors in time that can be corrected and improve the quality of their assignments.
Minimizing stress
With AI and online services now in the public domain, students can significantly reduce their stress and anxiety about the success of their essays. Those students who use writing services can sleep peacefully and do not doubt that they will receive high-quality and successful documents. By using artificial intelligence technology, you can forget about unreliable information and be sure that all materials are up-to-date and verified.
Flexibility of use
Online services provide 24/7 access to writing help, allowing students to seek help anytime, whether working on assignments during the day or late at night. Professional service writers are ready to take on a task at any time of the day and complete it in the shortest possible time. Experienced specialists have a high level of education and many years of experience in working with similar academic tasks, so when you ask for help, you can rest assured that your papers will be successful.
Thus, artificial intelligence tools and online services play a crucial role in improving students' essay writing skills by supporting various aspects of the writing process. These tools enhance the quality of writing, promote academic integrity, save time, and offer a personalized learning experience, which ultimately contributes to student success in essay writing. As a student, try not to overuse the help of modern technologies and give preference to independent learning despite the large number of positive influencing factors.