Insight: Best Linux Gaming Distros That Might Be Helpful 
There are plenty of Linux operating systems available for the various purposes. Some of them are also available for the gaming purposes. There are plenty of beautiful Linux operating systems available for the gaming purpose.
Let's check out some of the best Linux gaming distros that might be helpful and useful for you.
Best Linux Gaming Distros That Might Be Helpful
1. SteamOS
Let's start with SteamOS for your gaming desire. It is specially designed for gaming purposes. It has steam per-installed and is based on Debian. SteamOS is maintained and developed by Valve.

This is the most recommended Gaming operating system among Linux users. Some of the requirements for SteamOS are:
Intel or AMD 64-bit capable processor
4GB or more RAM
200GB + HDD
NVIDIA graphics card / AMD graphics card
2. Linux Console
Linux Console is another Linux operating system that can be used for gaming purposes too. There are around 15+ games that you can play live on this Linux operating system.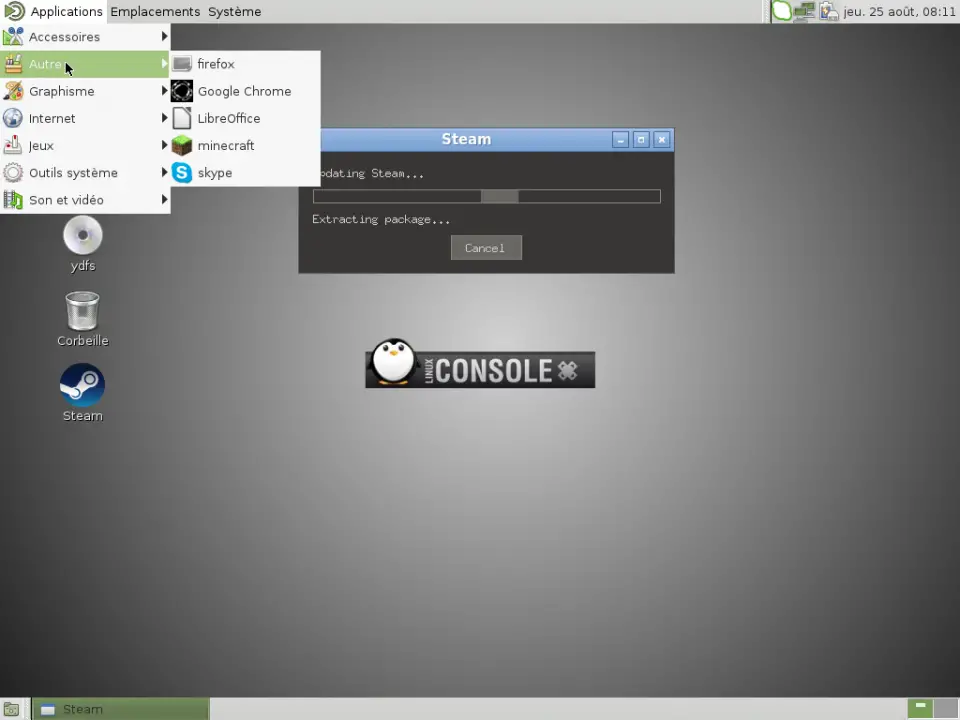 3. Ubuntu GamePack
It's a distro dedicated to gaming and based on Ubuntu. Some of the requirements for this Linux operating system are:
Minimum 2 GHz  processor
Minimum 1GB RAM 
Minimum 10GB HDD space
Intel HD graphics/AMD Radeon 8500 for Steam games and any other games which require GPU
4. batocera.linux
It is a live Linux operating system which ready for retro gaming. Along with Linux, it is also available for Raspberry and Odroids.
batocera. Linux is plug and play which means that you can be installed on a standard USB key so that you can play on any computer without altering it.
5. SuperGamer
SuperGamer is a Linux operating system that is optimized for gaming purposes. SuperGamer is based on Ubuntu 16.04 and Linux Lite. The most important requirement of this distro is that it only works with 64-bit.
6. Lakka
Lakka is a lightweight Linux distro that can turn your PC into a retro gaming console. It doesn't have a particular Linux desktop environment. Lakka is built on the RetroArch emulator.
7. SparkyLinux – GameOver Edition
SparkyLinux is a Linux distribution that uses the LXDE desktop environment. SparkyLinux GameOver edition is loaded with Wine, Play On Linux, Steam, etc along with many open-source Linux games that are pre-installed.
Download SparkyLinux- GameOver Edition
8. Manjaro Gaming Edition (mGAMe)
mGAMe or Manjaro Gaming Edition is based on Manjaro. Steam, PlayOnLinux, Lutris, Minecraft, Editing Tools, and a bunch of other emulators are already pre-installed in this operating system. Some of the requirements are:
Minimum 1GHz processor
Minimum 1GB RAM
Minimum 30GB storage
You must have ATI, NVidia, or Intel GPU
Some of the other Linux gaming operating systems are: