Discord is software that is used for VoIP and instant messaging purposes. In this discord tutorial, we will show you the method to get discord overlay in games. Some of the amazing features that you will find on Discord are:
Features:
Go Live and Screen Share
Video Backgrounds
Find Your Friends
[Mobile] Screenshare
Video Calls
Reduced Motion Setting
Custom Status
Server Discovery
How To Get Discord Overlay In Games
You need to turn on this feature from Discord. If you want to get discord overlay in games then follow these steps mentioned below:
1. Open Discord and go to User Settings.
2. Now scroll down and click on the game overlay option Under the Activity Settings.
3. In this Window, you will see "Enable in-game overlay, " so toggle and enable it so that you can use overlays.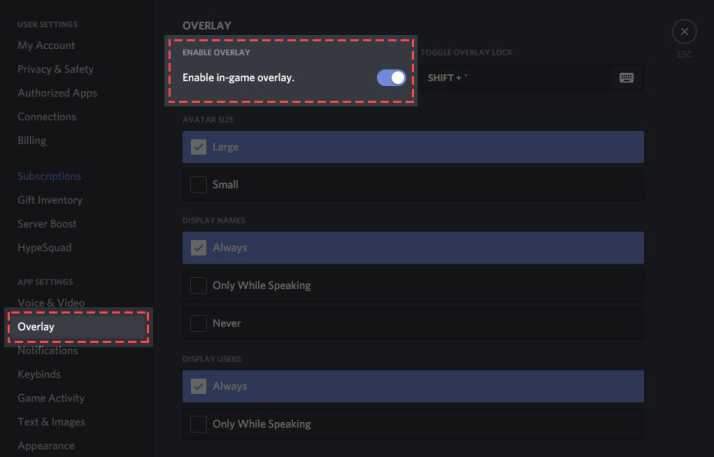 4. Now click the Game Activity tab and enable the overlay of the desired game.  Click on that and select those games in which you wish to use the overlay option. You can change the desired overlay settings and edit the keyboard shortcut too. This will allow you access to Discord overlay when you are gaming. You can now able to interact with a text channel along you can swap between channels, generate invite links, emoji & reactions. You can message your friend here, voice/video chat, and pin a message as well. You can also pin your channel so that you can read live updates while playing the game. If you enable the overlay with the keybind, you can also be able to respond or interact.
Along with this, you can get notifications like call notifications, text message notifications, game invite notifications, and You can also resize and move your chat window.
Summary: This is our tutorial to get Discord overlay in games. Let us know if you have any suggestions for this article.