Insight: Install Battle For Wesnoth In Ubuntu : Tactical Strategy Game For Linux
The Battle for Wesnoth is a Free, cross-platform turn-based tactical strategy game.  It has both single-player, and online/hotseat multiplayer features.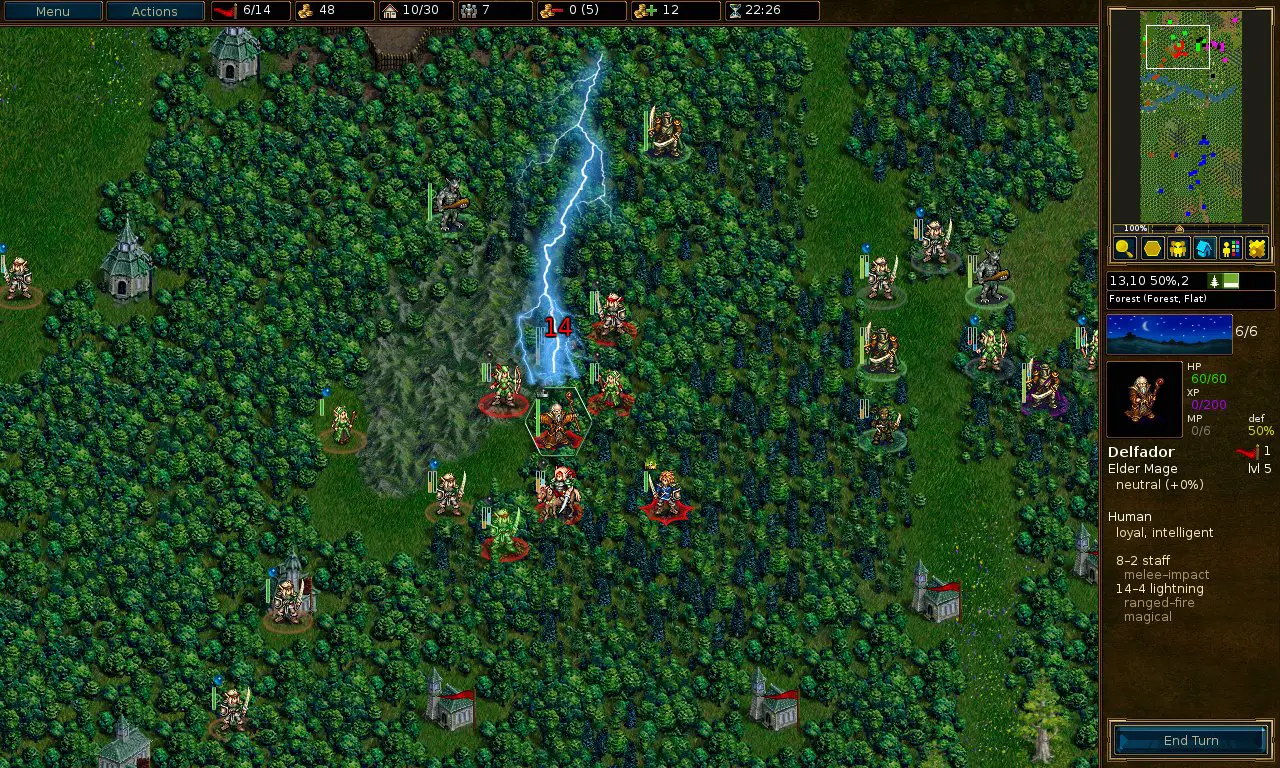 Features Of The Game:
Units hand-animated in a vibrant pixel art style, with semi-realistic portraits used for dialog.
17 singleplayer campaigns and 55 multiplayer maps to choose from.
Over 200 unit types in seven major factions, all with distinctive abilities, weapons and spells.
30 different languages.
Tons of player-made content available from the official add-ons server: new campaigns, factions, and multiplayer maps with new and unique mechanics and artwork.
System Requirements For The Game:
Operating system: Ubuntu 16.04 ( minimum)
CPU: Dual-core 2.0 GHz or better
RAM: 2 GB
Disk: 800 MB+
Graphics: 800×600 screen or more
How to Install Battle for Wesnoth in Ubuntu
An unofficial PPA is available for Ubuntu. Run the following commands to add PPA and install Ubuntu:
sudo add-apt-repository ppa:vincent-c/wesnoth
sudo apt-get update
sudo apt-get install wesnoth-1.14
or, download the game from the official website:
Meanwhile, you can also play the game in Steam.