Last Updated on May 22, 2018 by itsubuntu
Insight: List Of Best Linux FTP Client In 2018
The File Transfer Protocol (FTP) is a standard network protocol which is used to transfer the files between a client and server on a computer network. To make this job easy, there are plenty of FTP client available in the Internet. Out of many FTP software for Linux, Windows and OS X, here we will be talking about some of the best Linux FTP client in 2018.

Top List Of Best Linux FTP Client In 2018
1. FileZilla
Filezilla is one of the popular FTP client for Linux based distros. It is open source software and it also supports FTP over TLS (FTPS) and SFTP.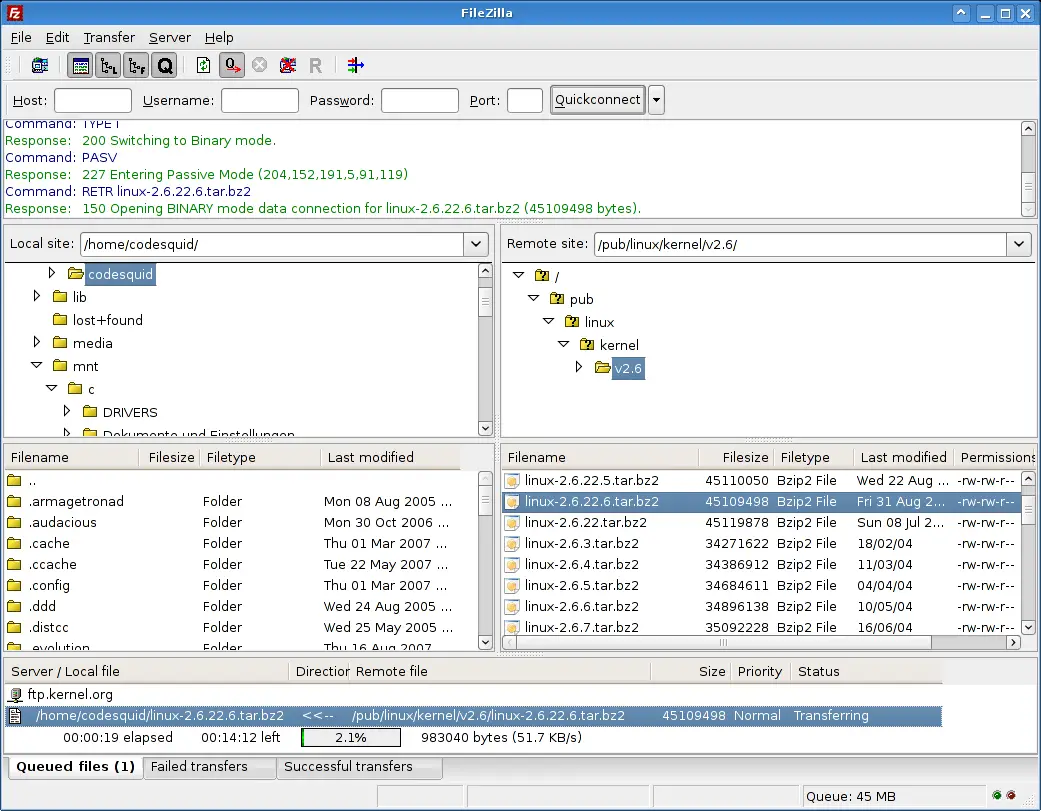 Install FileZilla on Ubuntu via PPA
Run the following command to install:
sudo apt update
sudo apt install filezilla
2. CrossFTP
According to the official blog, CrossFTP is a free FTP, Amazon S3, Amazon Glacier and Google storage client for Win, Mac, and Linux.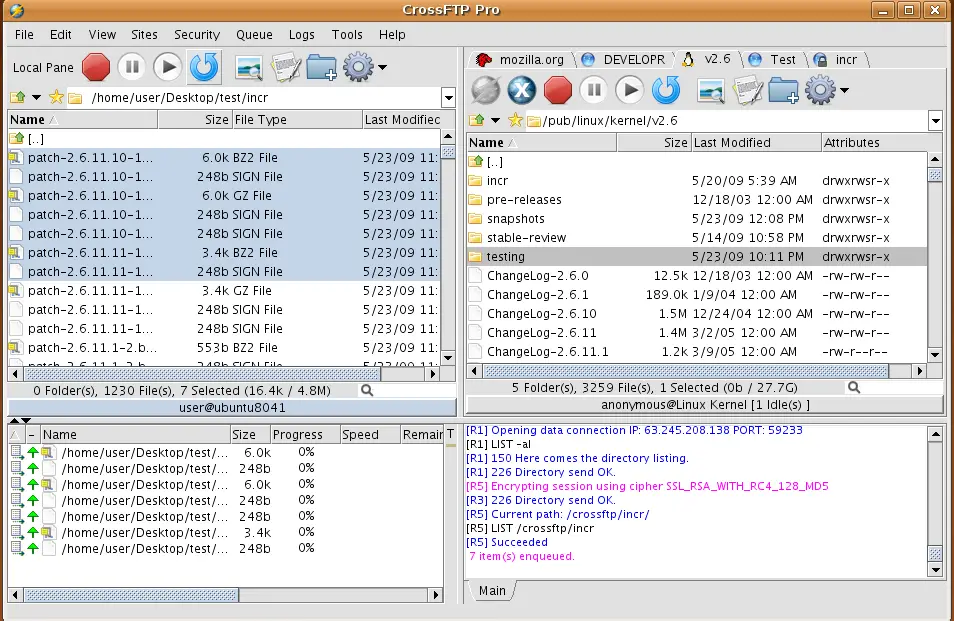 3) Konqueror
Konqueror is a ftp client for KDE based desktop environment. It is also a browser which is powered by the KHTML rendering engine.
Install Konqueror On Ubuntu
Use the following command to install:
sudo apt-get install konqueror
4) LFTP
LFTP is a command line FTP client for linux. t supports FTP, HTTP, FISH, SFTP, HTTPS and FTPS protocols. Some of the features are:
FTP and HTTP protocols support.
FTP (e.g. TIS FWTK) proxy support.
HTTP proxy support.
FTP over HTTP proxy support (hftp and CONNECT method).
HTTPS and FTPS protocols support using GNU TLS or OpenSSL library.
Automatic OPIE/SKEY support in FTP protocol.
FXP transfers support (between two FTP servers, bypassing client machine).
FTP listings support: unix-style, NT, EPLF, OS/2, AS400, MacWebStar, MLSD.
FTP implicit compression (MODE Z) support.
Automatic reconnect and retry of an operation on retriable errors or timeout.
IPv6 support in both FTP and HTTP.
FISH protocol support. It uses ssh with no special program on server side.
SFTP protocol v3-v6 support.
Install Lftp on Ubuntu
sudo apt-get update
sudo apt-get install lftp
5) gFTP
gFTP is a free multithreaded file transfer client for Linux. It supports FXP file transfers (transferring files between 2 remote servers via FTP).

6) GNOME Commander
GNOME Commander is a GUI based file manager for the Linux desktop running Gnome desktop environment.GCMD is built on the GTK-toolkit and GnomeVFS.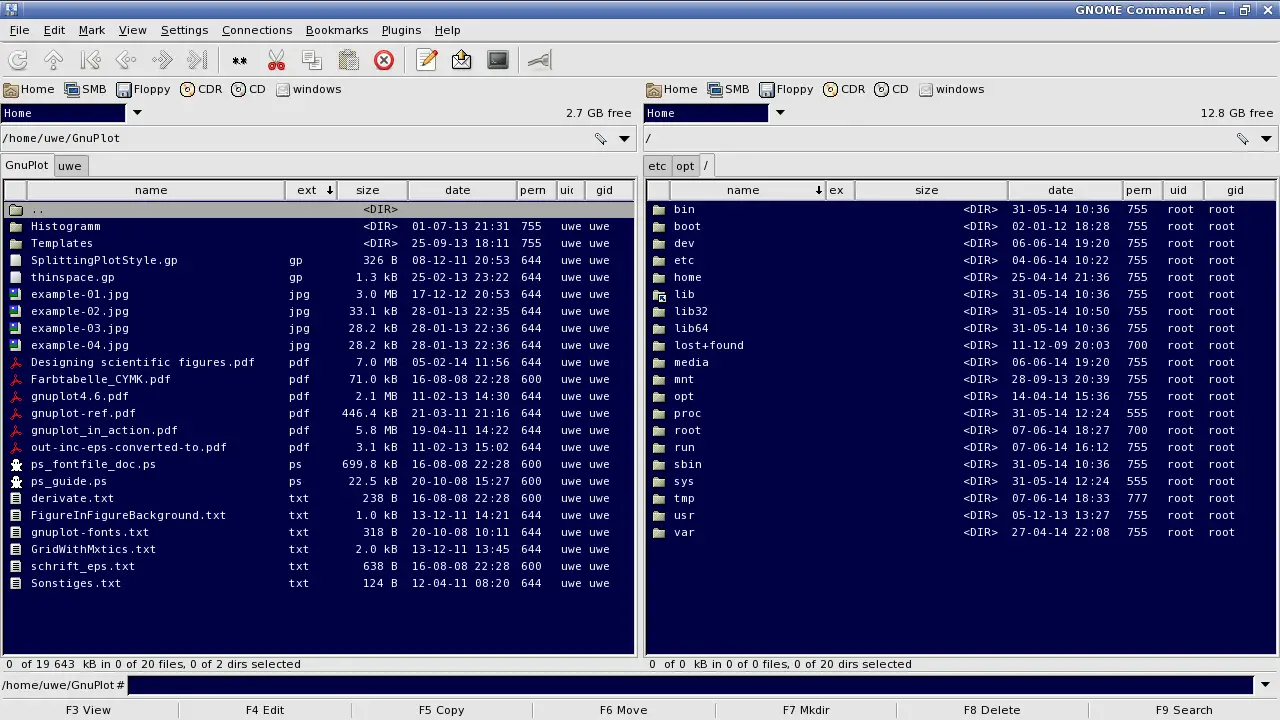 Let us know if we have missed out some other amazing ftp clients.