Last Updated on August 18, 2021 by itsubuntu
Zorin OS 16 Officially Released : Linux Alternative To Windows 11
Zorin OS 16 is now available for the public. Based on the Ubuntu 20.04 LTS (Focal Fossa), Zorin OS 16 has been refurbished with a new and improved appearance.You will see new artwork and desktop wallpapers on the Zorin OS 16.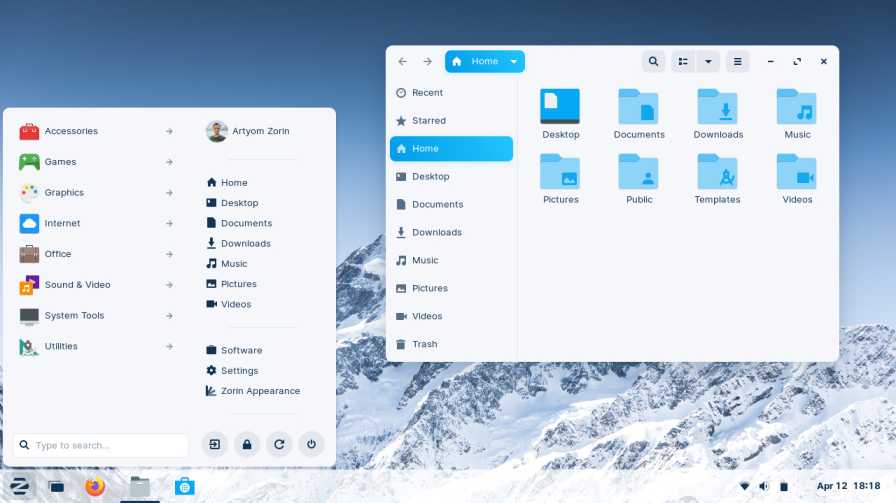 Zorin OS 16 Officially Released : Linux Alternative To Windows 11
One of the interesting GUI feature that you will see on Zorin OS 16 is Windows 11-like desktop layout. Zorin OS which is one of the easy to use Linux distro now displays a blurred version of your desktop wallpaper in it's latest version of Zorin OS 16.
According to the  company, performance optimizations have been made at every level of the operating system, from the kernel to the desktop environment.
Zorin OS 16 is loaded with multi-touch touchpad gestures feature that let you to switch between workspaces with fluid 1:1 motion by swiping 4 fingers up or down.
Zorin OS 16 comes pre-loaded with the plenty of apps from Flathub, the Snap store, and the Ubuntu & Zorin OS APT repositories. It has now largest collection of Apps for the users.
Another interesting feature which i have already mentioned is Windows 11 like desktop layout. Yes, you will see all-new desktop layout in Zorin Appearance which resembles the default interface in Windows 11 with all new grid menu, activities overview button, and taskbar icons are placed front and center for easy access and effortless navigation on screens of all sizes but the Windows 11-like desktop layout is available only for the  Zorin OS 16 Pro users.
Some other features that you will see on new Zorin OS 16:
Fractional scaling for high-resolution displays
Use & install the latest NVIDIA drivers directly on the .iso file
Easily join an Active Directory domain from the system installer
Star files for easy access in the Files app
Better fingerprint reader support with simpler setup
New Photos app for simpler photo management
Display a QR code to easily connect your devices to your computer's Wi-Fi hotspot
The Settings app now has a refreshed category layout that's easier to navigate
Easily create app folders in the app grid by dragging apps onto each other (Touch, macOS-like, and Ubuntu-like desktop layouts only)
Disabled built-in tracking and telemetry in Firefox by default for a more privacy-respecting web browsing experience
Flicker-free boot experience (on supported hardware)
Encrypted installations can now create a recovery key
Improved support for newer hardware
Based on Ubuntu 20.04.3 LTS
Download Zorin OS 16 Now